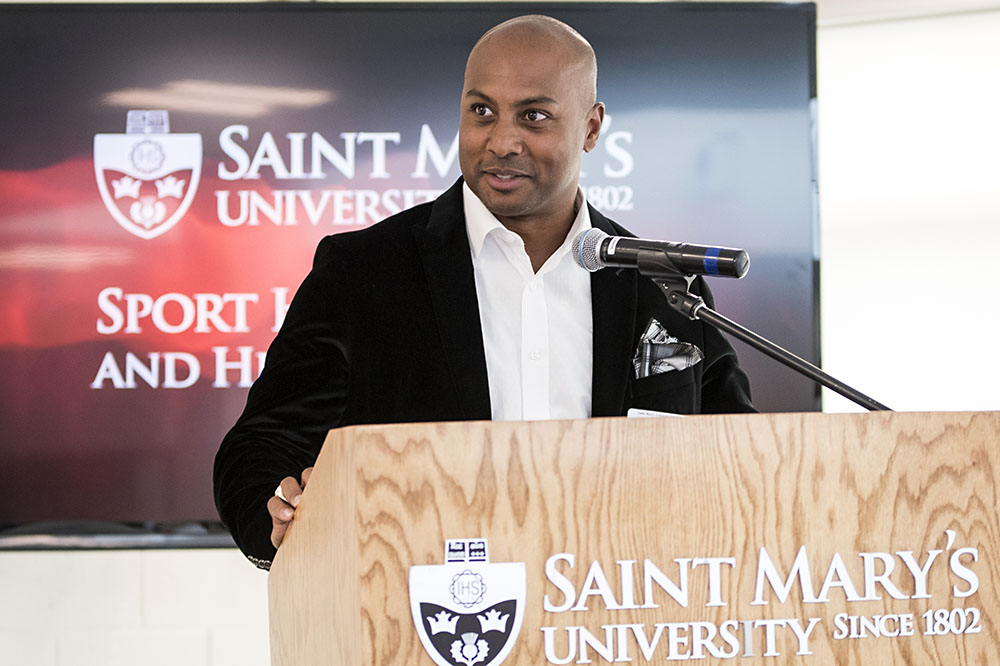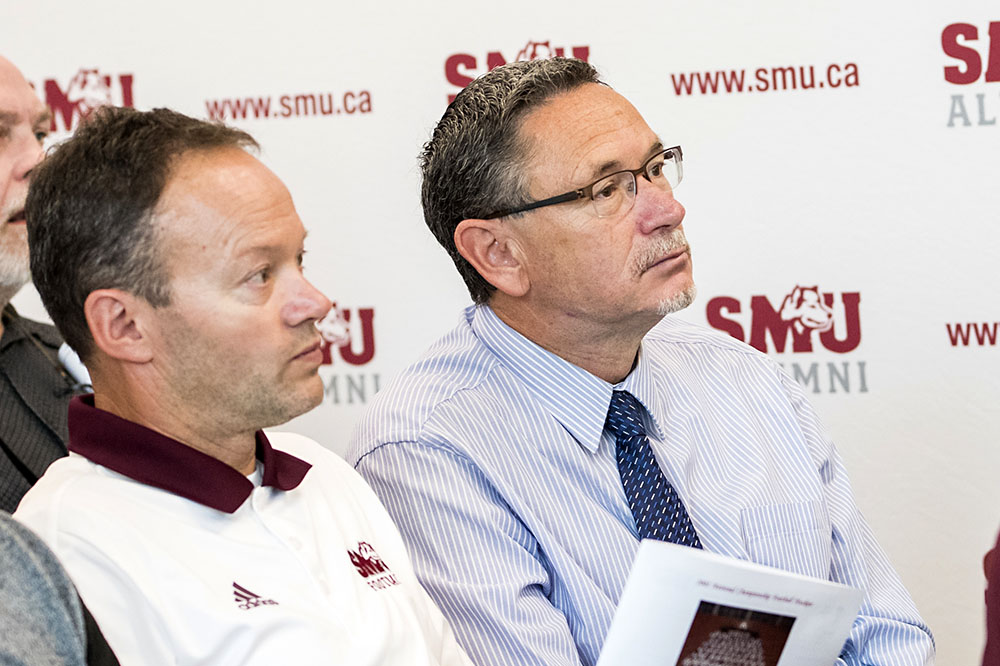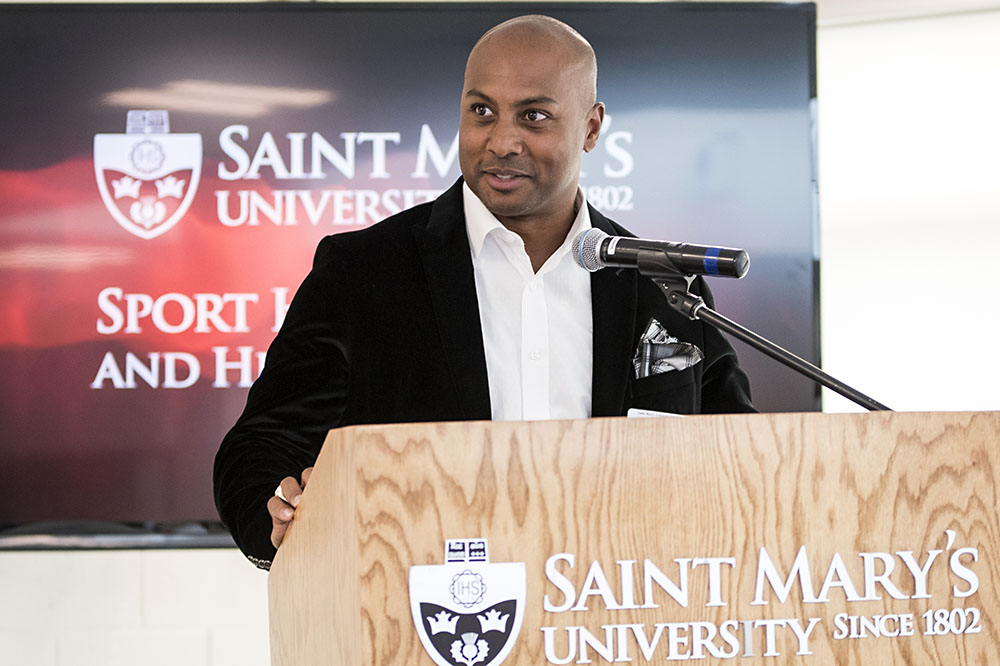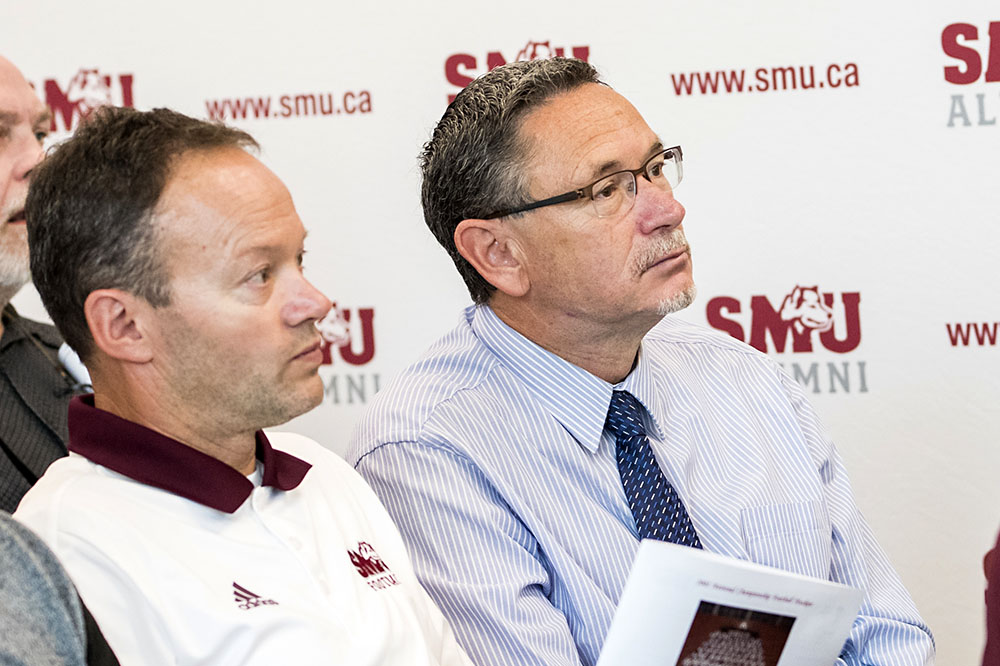 Back-to-back national championships were honoured this year as two Saint Mary's University football teams were inducted into the Saint Mary's University Sport Hall of Fame, October 15.
In 2001, the Saint Mary's Huskies knew they had a special football team. The team went on a blistering 11-0 run that season, outscoring their regular league opposition 480-35 and post- season opponents 128-31. During this dominant season, the team did not give up a single rushing touchdown.
Blake Nill, head coach of the Huskies 1998 - 2005 commented, "What makes this time of my career so special was not just the on-field accomplishments by an outstanding group of athletes and coaches but how we were viewed off field. There was a Huskies presence throughout campus, the city of Halifax and the province. The 2001 and 2002 editions of Huskies Football were teams that truly represented the Maritimes, their pride, and the long standing traditions of this community".
Then assistant coach Steve Sumarah said that he considered the 2001 Huskies "the most dominant team in the history of Canadian university football." The team went on to defeat the Laval Rouge et Or 48-8 in the Atlantic Bowl and then the Manitoba Bisons 42-16 in the Vanier Cup game where they became national champions.
The 2002 season proved more challenging for the defending Vanier Cup Champions. Losing to both Acadia Axemen and St. Francis Xavier X-Men, the team went on to post a 6-2 regular season record, tying St. Francis Xavier for top spot in the conference but claiming the conference's top spot due to a greater point spread. The Huskies went on to defeat St. Francis Xavier 63-14 for the Atlantic Championship.
Led by quarterback Steve Panella, who would be named the Vanier Cup's Most Valuable Player, Saint Mary's would go to defeat their dogged rivals the Saskatchewan Huskies 33-21 in the national championships to become the first repeat winner of the Vanier Cup in 25 years.
The 2001 and 2002 Saint Mary's Huskies championship football teams were inducted into the Saint Mary's University Sport Hall of Fame during Homecoming Weekend, October 15th.