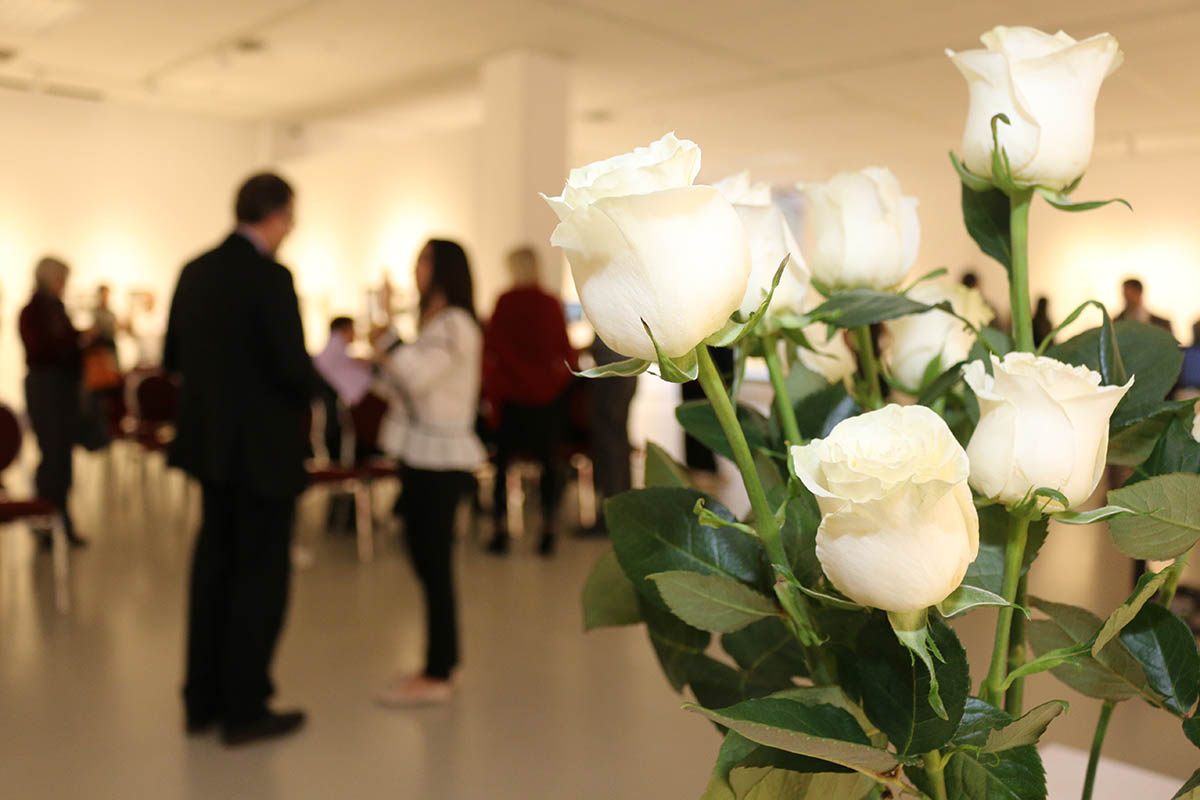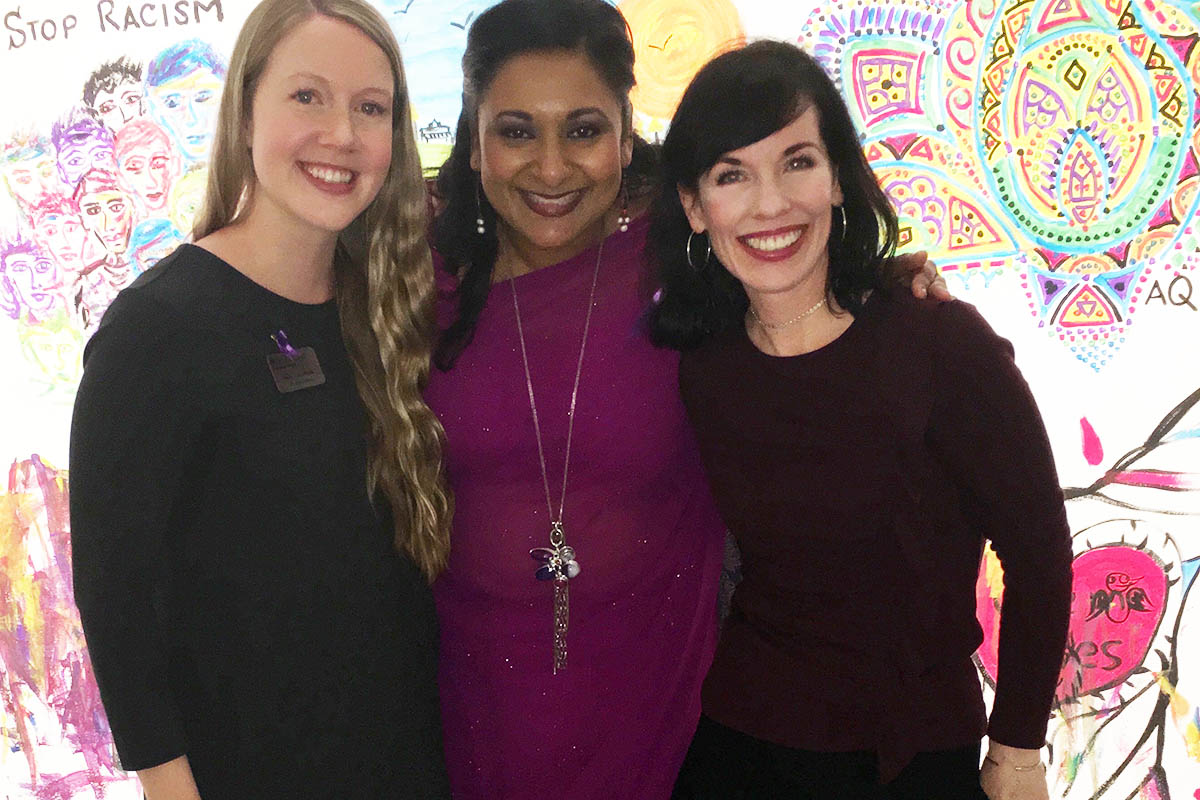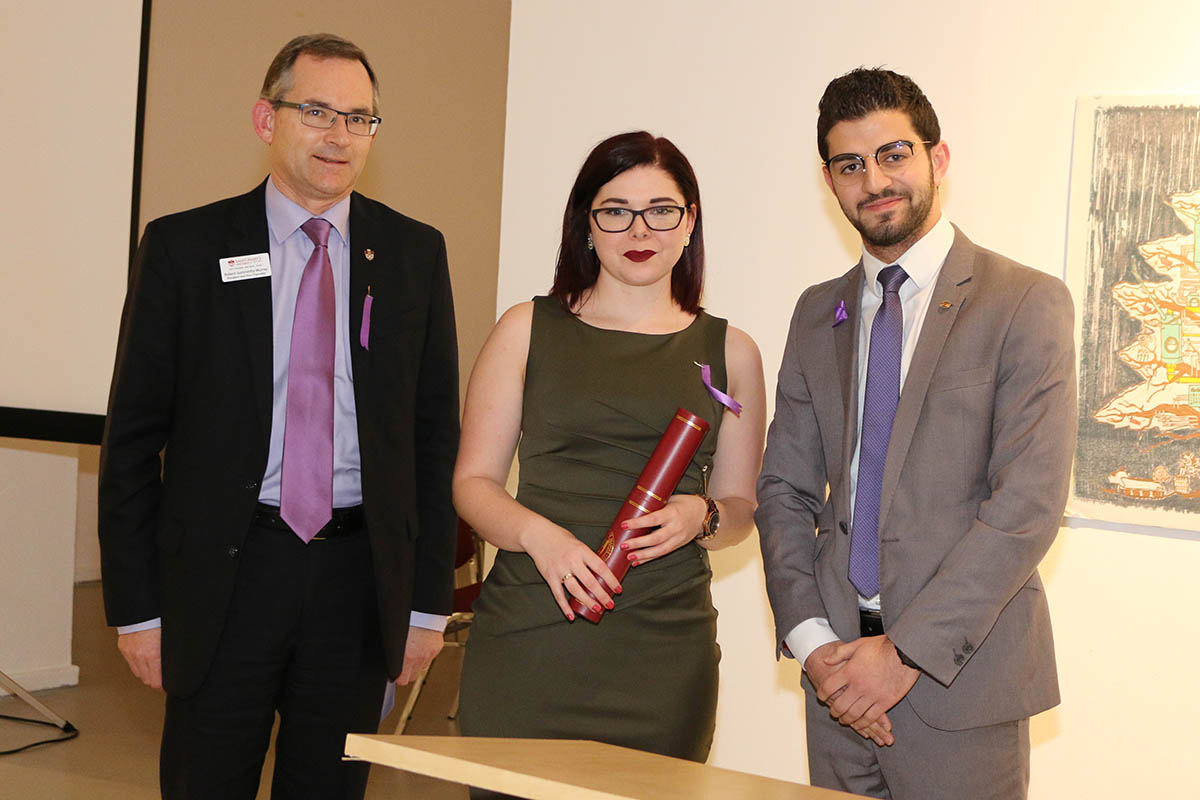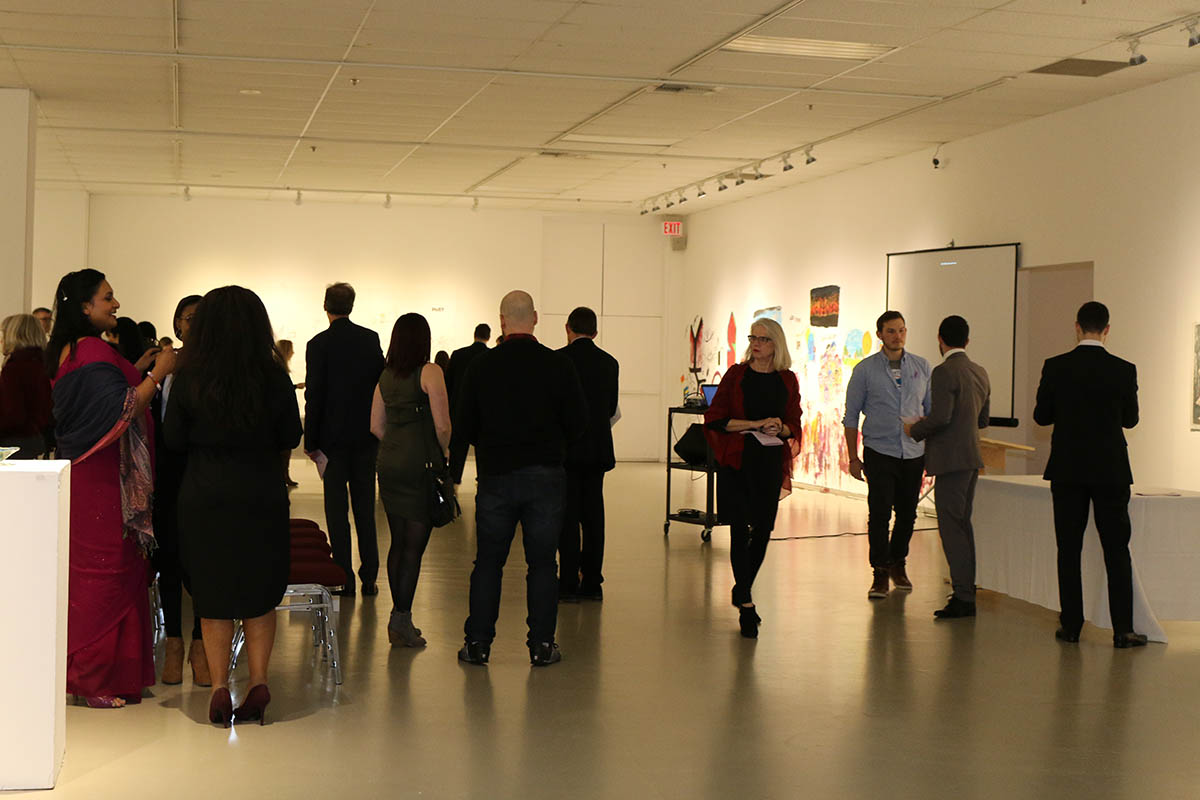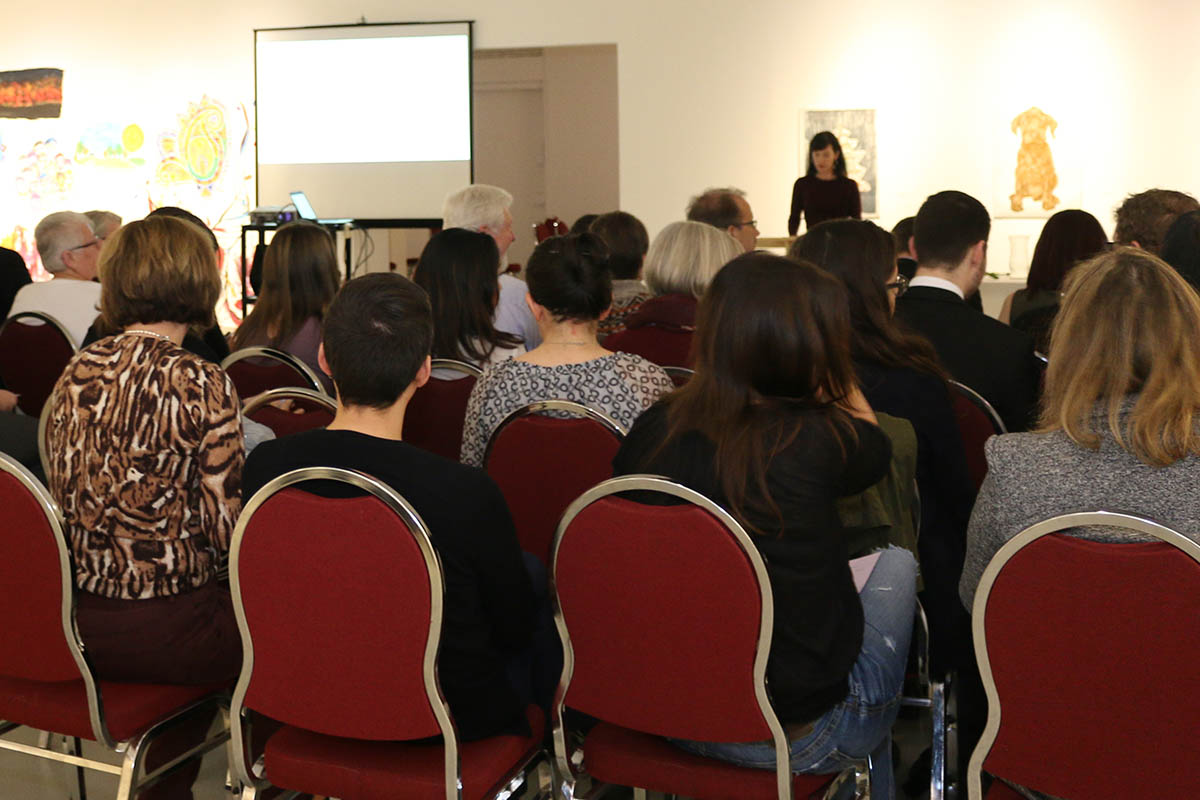 Students, faculty, and staff came together in remembrance, and to take action, on December 6, 2017, at the National Day of Remembrance and Action on Violence Against Women ceremony held at the Saint Mary's University Art Gallery.
Established in 1991 by the Parliament of Canada, December 6 is the National Day of Remembrance and Action on Violence against Women in Canada. This day marks the anniversary of the murders in 1989 of 14 young women at l'École Polytechnique de Montréal.
As well as commemorating the 14 young women whose lives ended in an act of gender-based violence that shocked the nation, December 6 represents an opportunity for Canadians to reflect on the phenomenon of violence against women in our society. It is also an opportunity to consider the women and girls for whom violence is a daily reality, and to remember those who have died as a result of gender-based violence. And finally, it is a day on which communities can consider concrete actions to eliminate all forms of violence against women and girls.
"Saint Mary's University stands with the millions of women taking action," said Saint Mary's University President and Vice-Chancellor Dr. Robert Summerby-Murray. "We do it through our values as an institution. We do it through the programs we offer and the training, such as the consent training and bystander training – now better described as 'upstander' training because of the need to empower everyone to stand up. We do this through a clear a code of conduct and a policy for the prevention of sexualized violence. Most importantly, we do this by coming together as a community, focused in purpose, to end violence against women."
November and December are important months for raising awareness of gender-based violence in Canada and around the world. In addition to the National Day of Remembrance and Action on Violence Against Women on December 6, the International Day for the Elimination of Violence Against Women takes place on November 25 and marks the first day of the 16 Days of Activism Against Gender-Based Violence, which ends on December 10, with International Human Rights Day.
Related